CUTTING EDGE TECHNOLOGY FOR QUALITY PRODUCTS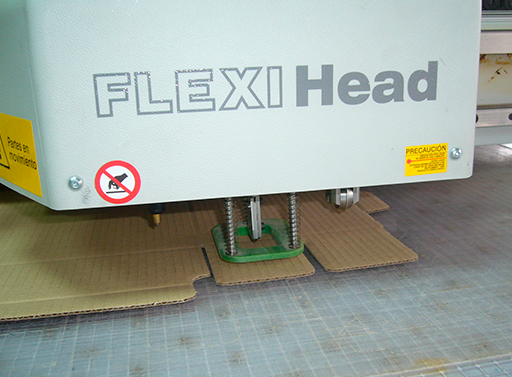 PLOTTER
Before manufacturing the die cutter, we check the precision of the product through a mock-up on our plotter, which allows us to eliminate any error that could exist at a previous stage.
LASER
The information processed in our design program is sent to one of our three lasers which allows a laser cut on wood with a millimetre accuracy of +/-0.2mm.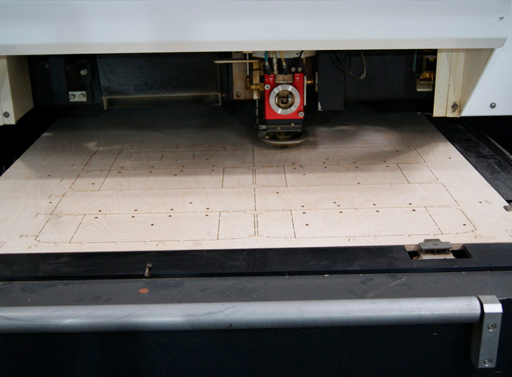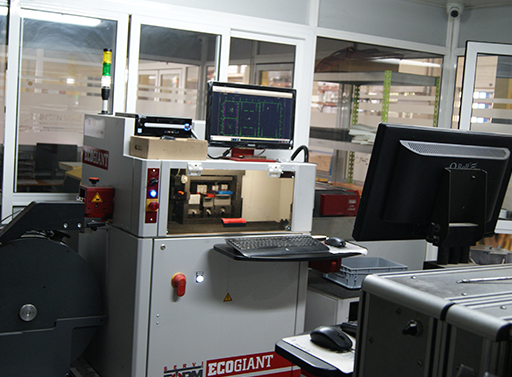 STRAPPING BAND FOLDER
This machine can cut and fold pieces in runs through a software system.
Together with the laser system, it allows us to meet our delivery times, as it speeds up work and optimizes production times. As a consequence of this we can offer products at the most competitive prices in the sector.
PERTINAX
Pertinax plates allow for a perfect set up of the die cutter. What's more the plates are registered and milled with channels for splits, allowing improved performance and top quality finish to the product.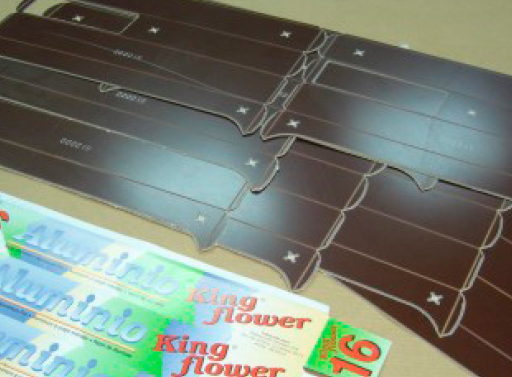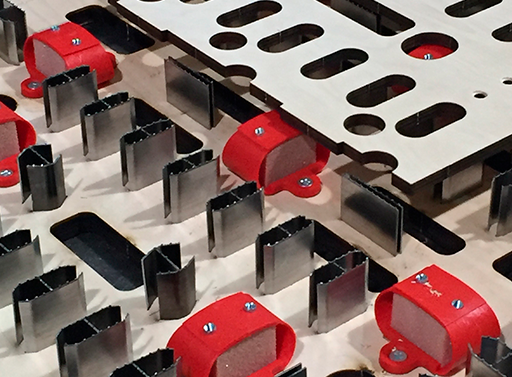 EJECTOR SETS
The ejector sets, with an extraordinary accuracy in respect to the die cutter, optimize performance and guarantee high volume production.
We manufacture ejectors with specific designs and material according to the needs of each client.
EJECTOR GUMS
These are vital for the smooth running of die cutting machines at high speeds, that's why we have a wide stock of types, sizes and applications of ejector gums that adapt to the needs of each die cutter.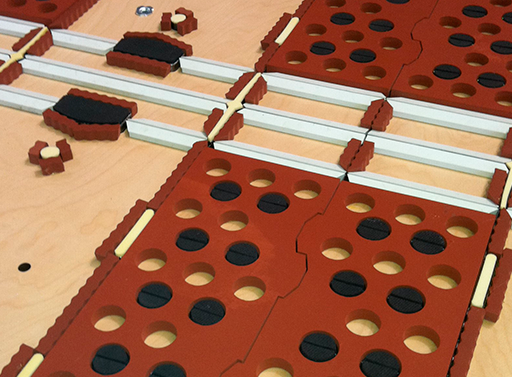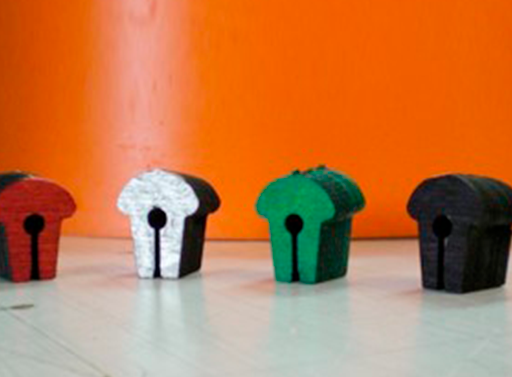 ROTARY BLADE PROTECTORS
Available on our top range of rotary die cutters, the die cutters have an option to fit protectors on the blades on the joints. These protectors avoid damage to the edge of the blades during transport and storage of rotary die cutters.
DO YOU NEED A HIGH QUALITY DIE CUTTER?
Tell us what you need. We'll be delighted to advise you and send you a no obligation quote
Location
Ctra Sevilla – Málaga km 11,900
P.I. La Carrasquilla, Nave 1 y 2
41500 Alcalá de Guadaira – Sevilla
Email
presupuestos@troquelessanchez.com